It's summertime, and the braids are coming out. So if you're looking for a new hairstyle, this Braided Bun Hairstyle Ideas post will show you how to get that perfect braid bun in no time at all.
Today, we will explore some braided bun hairstyle ideas that will help you look put together and elegant. Braids can be tricky, so this post will show you how to get the perfect braid for your hair type. However, these styles are easy enough for a beginner and require very little time or effort on your part!
A braided bun hairstyle is a great way to spice up your day. It's also fun for a party or event. The best hair type for this style is straight and medium-length hair, but you can do it with long curly hair as well. All of these styles have been created by talented stylists here at the salon.
How to do a braided bun hairstyle
Braided buns have been trending for the past few years, and this hairstyle is versatile enough to be worn in various ways. It can be worn as an updo, or if you want something less formal, it can also work well with messy waves or curls. Here we will show you three different braided bun looks: one for shorter hair, one for medium length hair, and finally, one for long hair. All these braiding tutorials are easy enough that anyone should be able to replicate them at home. So check out this tutorial on how to do a braided bun hairstyle – now all you need is some hairspray and bobby pins.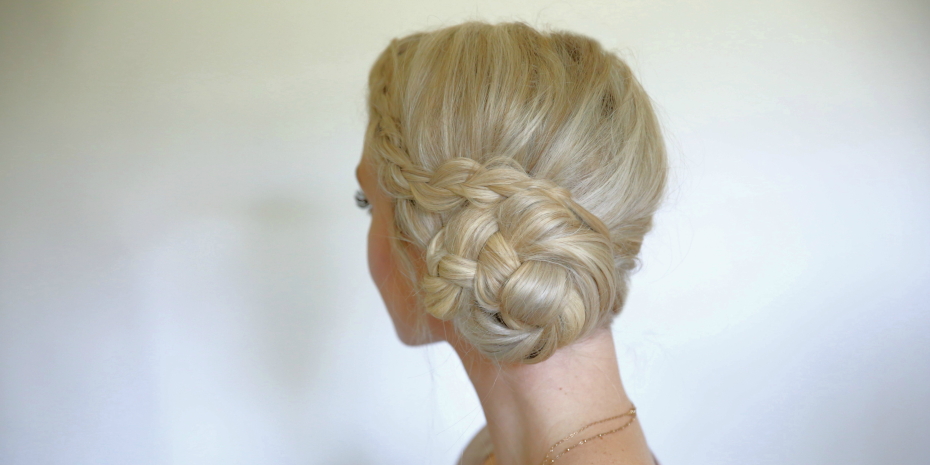 A braided bun hairstyle can be an excellent option for those who want their hair up and out of the way without having it pulled back into an updo. Braids are trendy right now, so they're not hard to find if you don't know how to do them yourself. The braid should be done in two sections on both sides of the head, then twisted together at the top before being pinned or fastened with bobby pins.
Different types of braided bun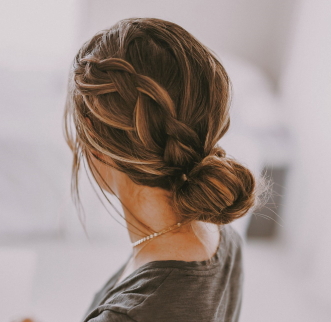 Braided buns are famous for many reasons. One, they can be styled to suit the occasion, and two, they're super easy. To do a braided bun, all you need is your hair elastic! You'll start by doing an upside-down ponytail on top of your head with the elastic around it in the middle. Then pull one side up and over the ponytail while grabbing a small section of hair underneath (we recommend about 1 inch). Bring that second piece over, and under so it's laying on top of the first strand, then secure with a bobby pin at each end. Finally, pull out some pieces or hairspray for volume if needed.
The most common type of braided bun starts with three sections of hair, two on either side of the head, one in the back. These three sections are then twisted together and pinned up into a bun. There are many variations on this style, so be sure to check out our website for tutorials on how to get different types of braided buns!
Were you wearing your hair down? Braids will give you volume at the crown, as well as keep all those pesky flyaways tucked away from your face.